Why Do Many Physicians and Patients Trust Us to Deliver the Highest Standards in Patient Outcomes?
Matthew T. Ranson, M.D., M.S.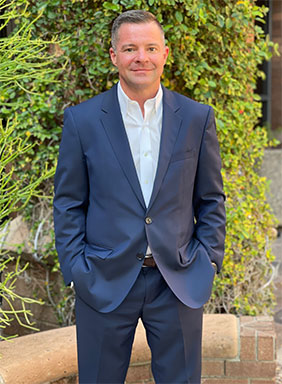 Matthew T. Ranson, M.D., M.S., is a top-ranked Interventional Pain Medicine Physician providing state-of-the-art and compassionate care for patients all over the United States. Dr. Ranson and his team are dedicated to offering the patients at Gateway Pain Solutions the most advanced pain treatment techniques available today.
Dr. Ranson has a unique set of skills and experience that come together like perfect ingredients for maximizing patient outcomes and the overall patient experience.
---
Dr. Ranson was raised by scholars in a blue-collar setting which stimulated his intellect and helped to develop grit.
Dr. Ranson participated in a molecular science Ph.D. program before going to med school which taught him the art of critical thinking and gave him a deeper understanding of the science of medicine.
Dr. Ranson spent time in the army reserves which taught him discipline and nourished his very meticulous behavior.
Before Dr. Ranson's residency program in anesthesiology at The Ohio State University Medical Center, Dr. Ranson started his residency training in surgery at Atlanta Medical Center, a Level 1 Trauma center. He specifically chose that hospital due to the high volume of advanced traumatic cases. Dr. Ranson's residence program occurred during a time when residents were almost living at the hospital and getting only a couple of hours of sleep over many days. The combination of working many hours and the sheer volume of traumatic cases that come to Atlanta Medical Center provided Dr. Ranson with around 5x the amount of experience that is received in most other residency programs.
Dr. Ranson completed his Interventional Pain Medicine fellowship program at the highly acclaimed Duke University, which is an ACGME accredited fellowship program. This experience provided Dr. Ranson with the most advanced fellowship experience available – learn more about the quality of different fellowship programs here.
Dr. Ranson is a loving father and caring son to elderly parents which has nourished his compassion and empathy for his patients.
Dr. Ranson has worked alongside some of the most internationally respected and prominent interventional pain physician scientists early in his career, allowing him to gain valuable knowledge and experience.
Dr. Ranson has been part of advancing pain medicine through his active participation in many medical research studies.
Dr. Ranson is one of the founding members of ASPN, an invitational society of the most advanced, esteemed members of the Interventional Pain Medicine community.
Dr. Ranson has served time as a scientific advisory board member for a large regenerative medicine company, allowing his expertise to assist in furthering the advancement of regenerative medicine.
---
Gwenda Hatcher, MSN, RN, FNP-C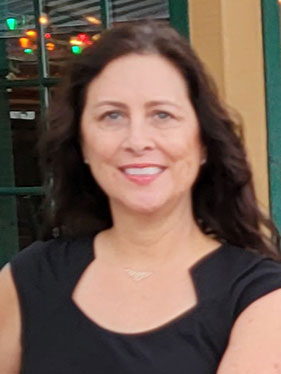 Gwenda has lived in the Gilbert area for the past 9 years. Gwenda had been an LPN and she obtained her ADN from Spokane Community College, WA in 2011. She graduated from Bradley University, Peoria, IL with her nurse practitioner degree in 2018. Her first nursing position was held in Colfax, Washington in the area of Family Practice. Her passion for nursing and the drive to continue her education led her to pursue her goal of becoming a nurse practitioner. While attending graduate school, she worked full-time in a position at Banner Baywood hospital within the fast-paced and challenging Neuro-Telemetry Department. While in this position, she prided herself on being a mentor, leader, stroke responder, charge nurse, and a Daisy award-winning nurse. Throughout graduate school, she found the information she was learning could be immediately and directly applied to her patient population.
When not at work, Gwenda enjoys spending time with her family and friends and enjoys kayaking, stand-up paddle boarding, and hiking.