Relieving Pain, Renewing Life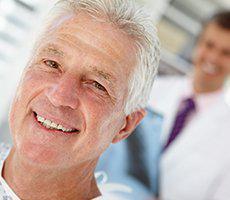 Regenerative approved injections stimulate tissue repair in areas where healthy tissue has been damaged by trauma or disease. Dr. Matthew T. Ranson is an experienced provider of regenerative therapy, helping patients at Gateway Pain Solutions in Mesa, AZ, find relief from chronic pain.
---
What is Regenerative Therapy?
Regenerative therapy is Amniotic Stem Cells that have the potential to become many different types of cells depending on how they're stimulated. These cells are found in many areas of the body, including the bones and fatty tissue. When used for regenerative therapy, cells are usually taken from the amnion lining of the placenta. It contains growth factors and other proteins which signal your body to rapid begin healing and creating new, healthy tissue, as well as decreasing inflammation and easing pain
How is Regenerative Therapy used?
When injected into a site of tissue damage or injury, local growth factors, and other substances act on them, initiating changes within the cell that cause it to become a specific type of tissue. So, for instance, if an area of soft or connective tissue is damaged, by injecting regenerative therapy into that area promotes responses from local agents like growth factors that in turn stimulate the cells to become new, healthy tissue that can be used to replace the tissue that's become damaged. These injections can be used to treat many types of tissue, including bone, tendons, ligaments, cartilage and muscles. Regenerative therapy is frequently used to treat osteoarthritis in the knees and other large joints and to treat chronic back pain that hasn't responded to physical therapy. By healing damaged tissue "naturally," stem cell treatment may help patients avoid or postpone some types of back or joint surgery.
Is it a safe treatment?
Yes! Regenerative Therapy is a safe options with a low risk of reactions from patients. The procedure is performed as an outpatient setting, which means patients will go home the same day, usually very soon after the injections are administered. Amniotic tissue is regulated by the FDA and must meet FDA standards.
Major Insurance Providers Accepted
At Gateway Pain Solutions, we accept most major insurance plans. Here is a short-list of just some of the most popular plans we accept. Please contact our office for a complete list of all health plans we accept.